Help & Support
We've launched this resource to provide some immediate help and support and to answer some frequently asked questions. It is not a replacement for the helpline, but you might find an answer to your issue more quickly here, before contacting support. Of course, if you continue to experience technical difficulties please do not hesitate to contact Technical Support using the form below.
​
We've also prepared a quick video guide, which you can access below.
Frequently asked questions
How do I log on to the website?
---
You only need an account with a user name and password to access subscriber pages or contribute to the public forum. You can create an account by clicking the 'Log In' link at the top of the page, to the right-hand side of the menu to load the 'sign up' page. On the sign up page, you can create an account using your email address or sign up using a Google or Facebook book account.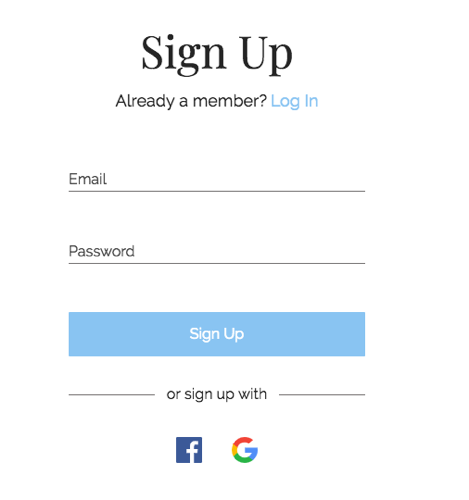 Please use the support request form below for additional help.
---
How do I access my subscriber content?
---
Links to your subscriber content can be found in the welcome email sent in confirmation of your purchase, or from the 'more' link on the menu. To access your subscriber content, you must log in to the site with the same username and password used to purchase a subscription. To check what subscriber content is linked to your account, login , click you profile icon and from the dropdown menu, select 'My Subscriptions'. Please note that new subscritions are activated on the day of the first live session for new courses.
Please use the support request form below for additional help.
---
Forgotten Passwords
---
If you have forgotten your password, at the top right of the navigation menu, select 'Log In'. Then: > from the Signup page, click the 'Already a member? Log In' link > from the Login page, click the 'Login in with Email' button > at the next prompt, click the 'Forgot Password' link > at the next prompt, enter your email address We will then send a reset password link to you. Please note that this email will be delivered by our site host 'reply@crm.wix.com', and remember to check your junk mail folder before contacting support. In certain circumstances, if you no longer have access to the registered email account or emails from us are being blocked, we may be able to transfer your purchases to a new account. Please use the support request form below for additional help.
---
Customising Forum Notifications
---
Choose what notifications you want to see and turn off the notifications that you don't want to see. After you have logged in, click the profile icon.
1. Select Profile. 2. Select Settings. 3. Select when you want to receive an email notification: > Likes: When someone likes one of your posts. > Comments: When someone comments on one of your posts. > Follows: When there is a new post from a member you follow or in a category you
follow. > General: When there are forum actions (for example, if the admin makes you a moderator). > Chat Notifications: When members send a chat message and you are offline. Please use the support request form below if you require additional help.
---
---